Our 2006 New Year's Eve Celebration was the result of a lot of hard work by many talented people.
Things started off with a great partnership with the elegant Portland Marriott at Sable Oaks.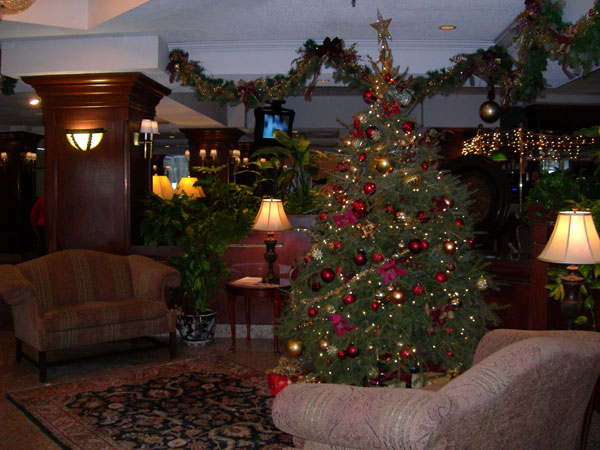 The cozy and inviting Marriott Lobby
The spacious Ballroom was just the right fit for the band, DJ Brian Zutter, and our guests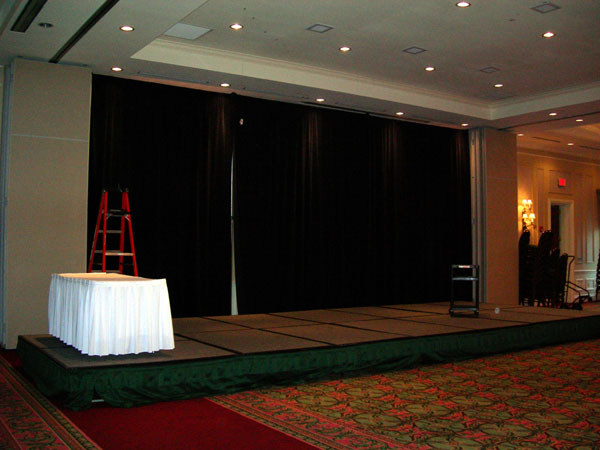 The 30' x 12' stage is ready for the band & Brian...
Chef really went the extra mile with the construction of the ice bar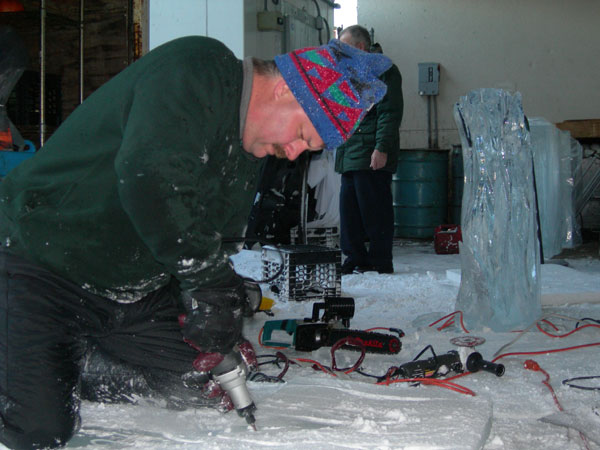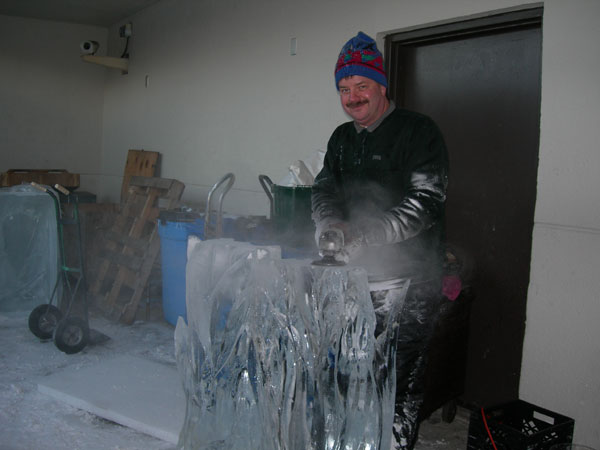 Hard at work!
Of course, Chef had secret weapon: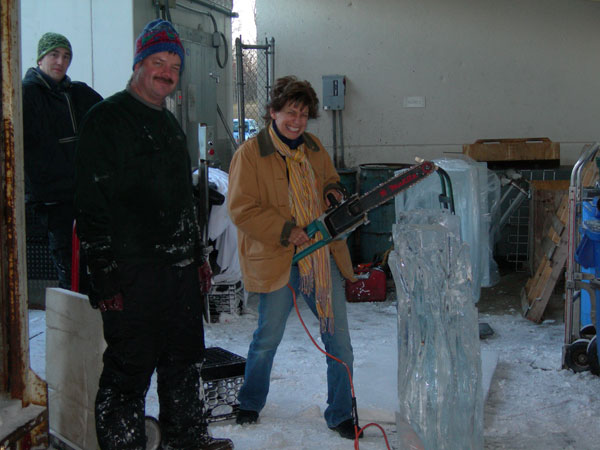 Cindy -
with a chain saw!!!
Chef even created a dragon - WOW!!!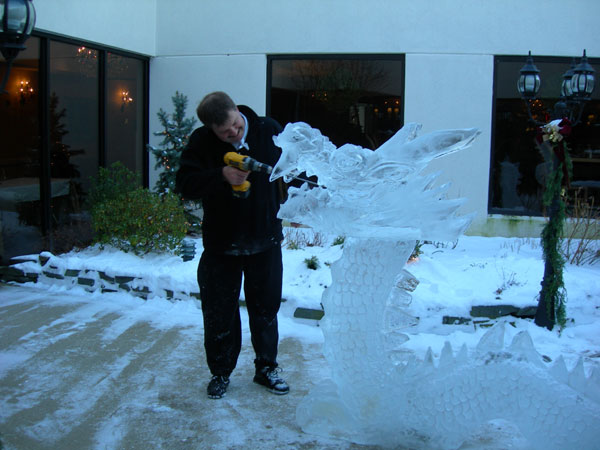 Say Aahhh...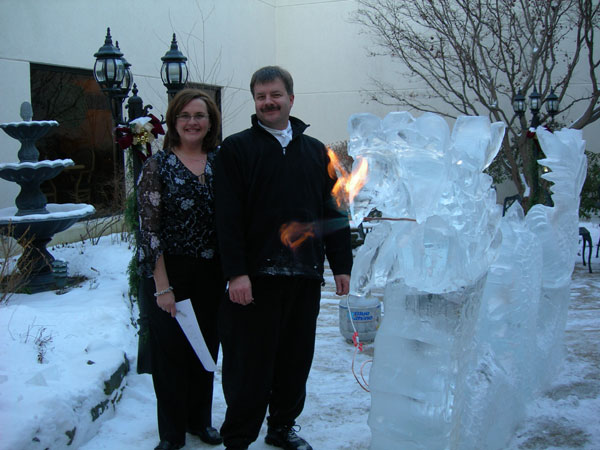 Meg Poulin and Chef warm themselves by the fire...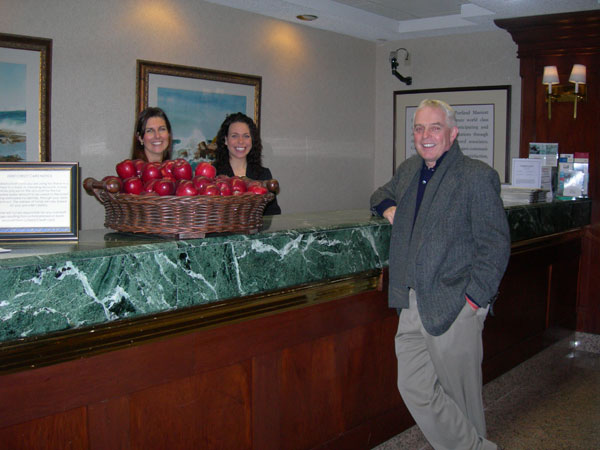 Veronica, Melanie, and General Manager Ed Palmer
All that work left Cindy and Brian in need of some serious R & R!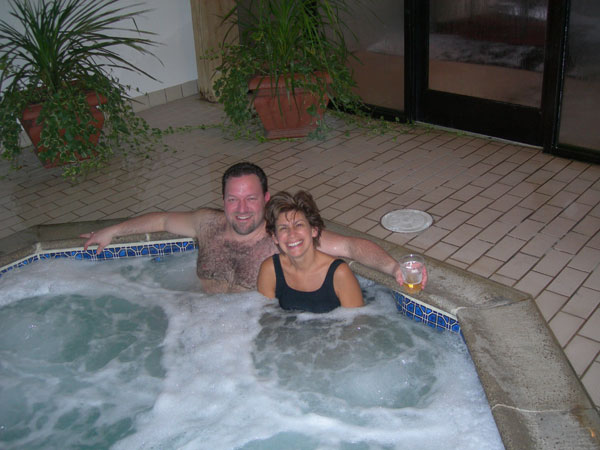 Folks, you have to learn to relax...
A woman's work is never done...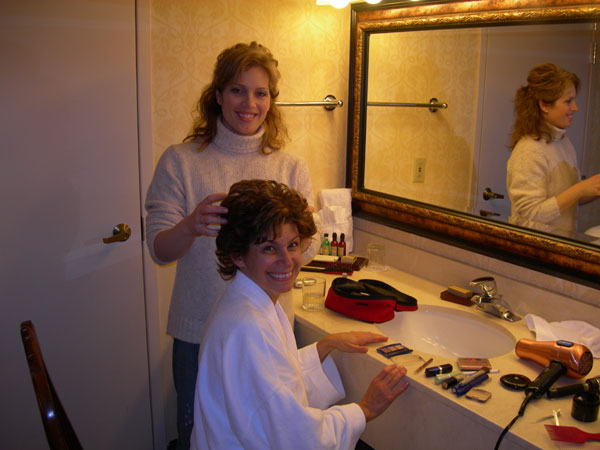 Shannon and Cindy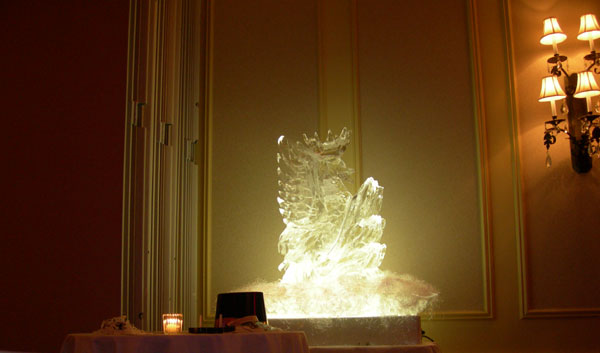 One of the ice sculptures in the Ballroom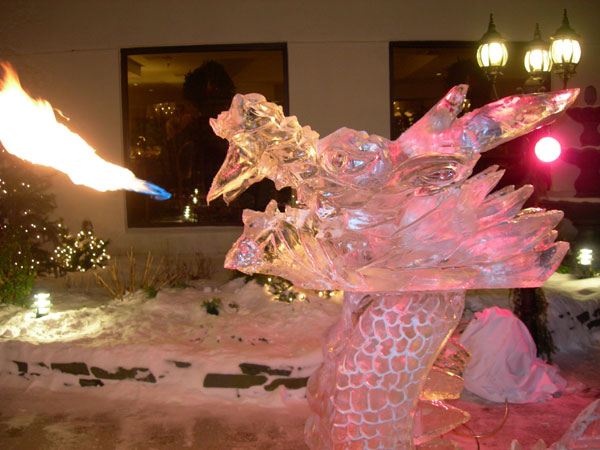 The dragon looks Awesome!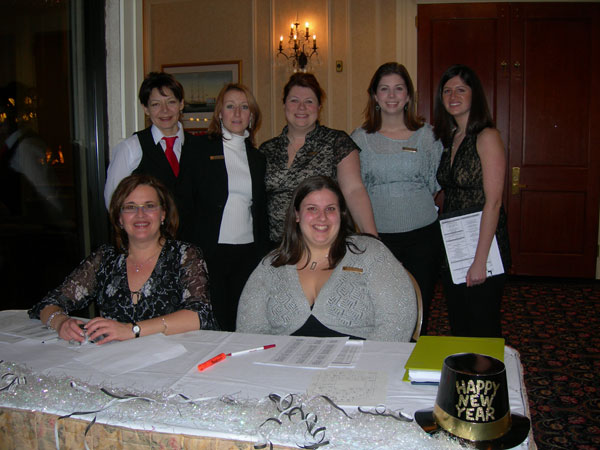 Welcome, Everyone!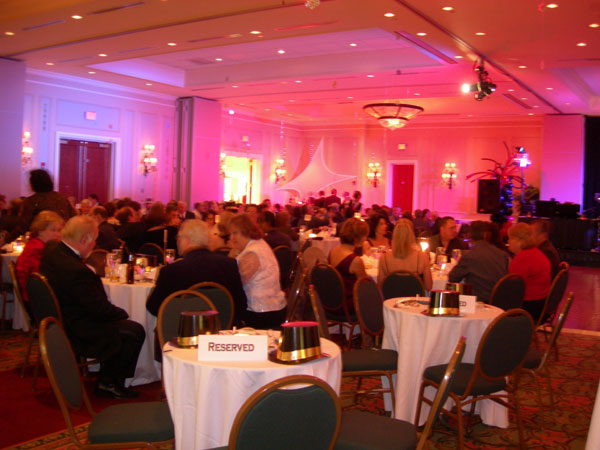 The Ballroom towards the Ice Bar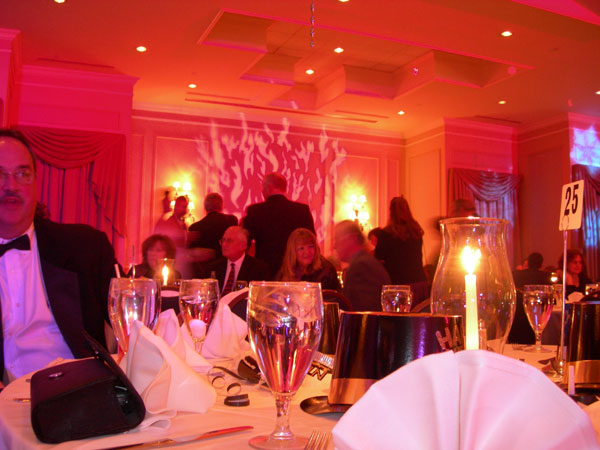 Flames on one wall - snowflakes on the far right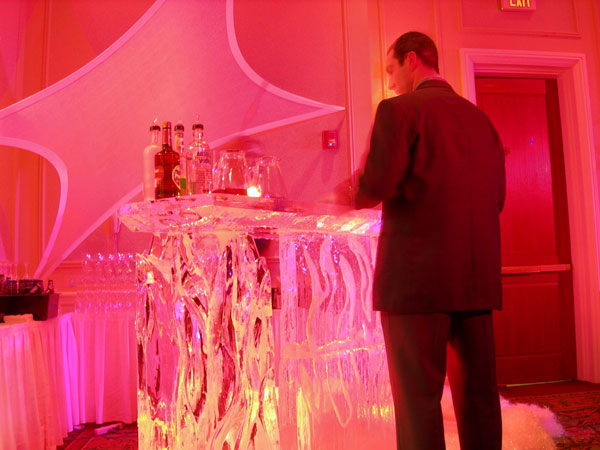 The Ice Bar in action...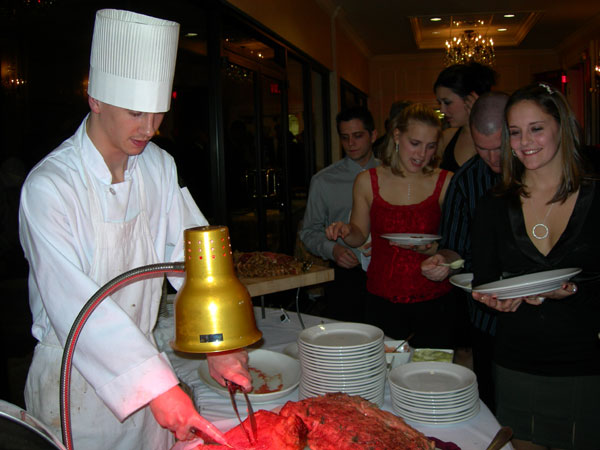 Let's Eat!
View of the band from the back of the Ballroom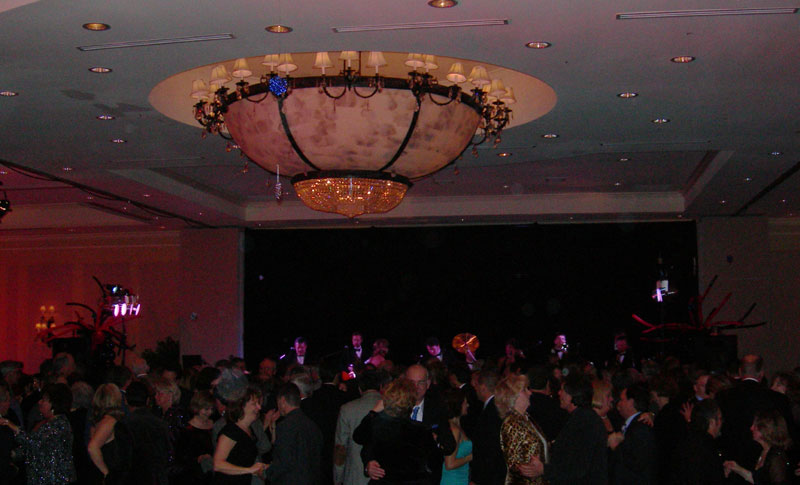 This is definitely a party!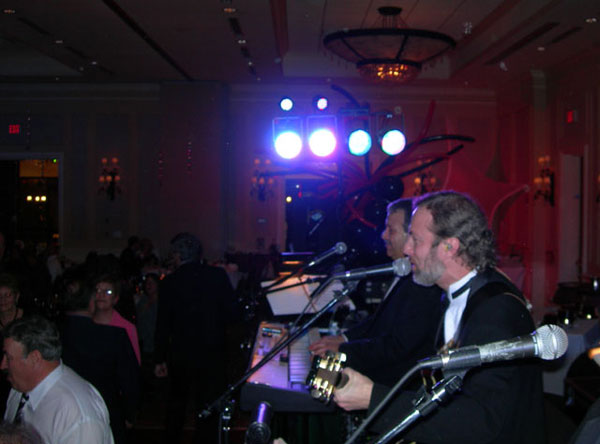 Stew singing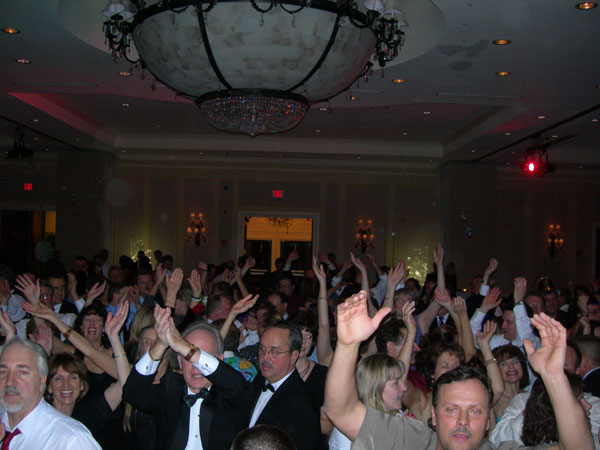 The crowd's into it!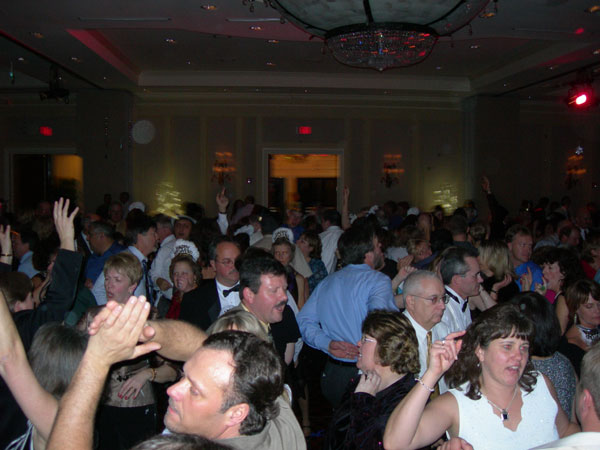 Still 2006 for a few minutes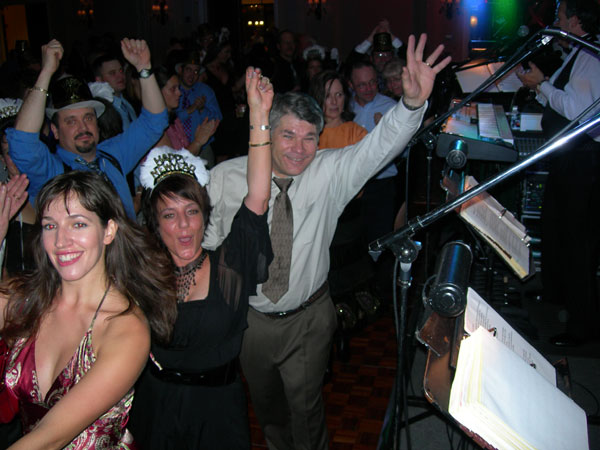 Happy New Year - First day of 2007!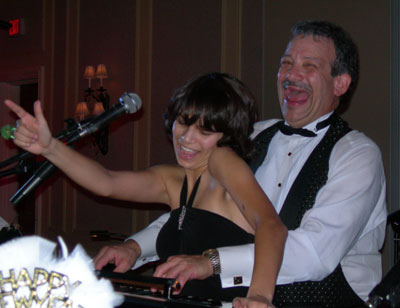 Bob and daughter Leigh having a blast!!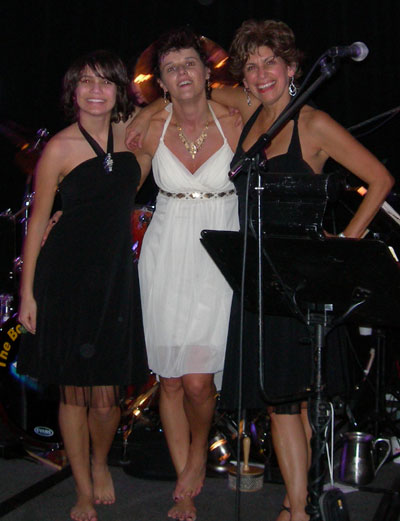 Tired Feet - Happy Faces!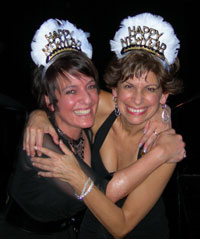 Thanks for a great party - We'll see you next time!